BUILDING AND MAINTAINING ONLINE ASSETS
We Build and Maintain Internet Solutions and Properties.
View our Project Disciplines
The team is managed by an Internet Marketing Veteran
The only place success comes before work is in the dictionary. - Eddie Stobart
Money making is our core principle
Find all of our service specialties below
We can build, maintain, and convert many different websites based on popular technology stacks, including WordPress.
We have experience with the following languages: C#, PHP, HTML, CSS, JS, Ruby, Python, SQL.
We can provide you with display banner advertising opportunities on some of our existing properties. ​​​​
If you want to run a campaign and specifically drive people to a landing page, we can build and set that up easily. We maintain a number already.
We are always open to talking with new clients about possibly working with them, and bringing our expertise to the situation.​
We can setup and configure API connections to various platforms and services.
We are able to consult and develop superior productivity solutions to maintain and take your business to the next level.
We can help you decide on your income channels, and recommend different opportunities, and approaches depending on your strengths and weaknesses.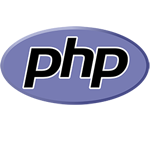 We aim to donate 1% of each sale to a good environmentally friendly cause. In 2023 we are supporting The Woodland Trust. 
We are concerned as much for nature as you.
Office 2721
182-184 High Street North,
East Ham, London,
E6 2JA
Phone : + 44 0330 1335 246
Email : contact@internetassets.ltd